Today, cuisines that originate from any part of the world can be savored at many restaurants across the planet. Food cultures hold a rich history of having extensively traveled and having been traded across continents. An essential requirement to sustain lives, be it a traditional meal or an exotic gourmet dish, the food industry has acquired an enormous demand. Bustling food tables, and customers waiting in line to get a seat to prove that there is a surge in customers. This has made restaurants opt for better ways to manage and serve food, a move that is no longer a choice.
The advent of the internet paved the way for new advantageous opportunities for various businesses. Affordable access to the internet-connected every household and its individuals which meant a wider target audience can be reached by proper marketing for business owners, especially restaurants. Restaurants quickly took to launch their official websites that contained all of their details and also went on to advertise by putting themselves out there to the luring view of potential users.
When mobile phone technology began rapidly advancing, it enhanced basic phones into smartphones. A new era of mobile possibilities ushered in. Applications simplified availing services to a few taps on touchscreens. With the new possibility of viewing entire catalogs of information, being provided with multiple choices and easy delivery in as little time as possible, mobile apps have increasingly become the industry standard for providing services. On the same train of technological and economic advancement, the food industry has found it inconceivable to function without a restaurant mobile app.
Scope of Owning a Restaurant App
Mobile applications have become an indispensable part of every service. Today, customers highly prefer ordering through nifty programs on smartphones compared to any other means.
Some of the key benefits that users are provided with through a restaurant app and what restaurant app development aims to serve are the following
A wide catalog of restaurants to choose from

Making quick reservations

Ordering take away food

Knowing the menu, price, and facilities of a restaurant

Reviews, recommendations and more 
According to Statista, the global online food delivery industry is expected to show an annual growth rate (CAGR 2019-2023) of 9.9%, which would result in a market volume of US$156,819m by 2023. The enormous figures clearly indicate the magnitude of the industry and the reason why more and more entrepreneurs are deciding to integrate advanced technology with food services to conduct business.
7 Major Benefits That Apps Provide Restaurants With
Mobile applications have made servicing and being serviced minimize processing and waiting times drastically. They have made handling large tasks manageable and have overall proved to be a great convenient and satisfying product of ever-growing technology.
Here are 7 major benefits that apps provide restaurants with.
1. Simplify Tasks
Mobile applications have intuitive easy-to-use architectures. The essential features provide restaurant owners and managers with complete information on various ongoing processes and previous histories. It allows efficient management of processes such as
Managing large orders

Responding to reviews and feedbacks

Organizing and handling reservations

Processing bills
2. Comprehensive Details
Restaurant apps can showcase elaborate content in a user-friendly and appealing way. As these apps contain an aggregate of a large number of restaurants and their details, the massive database needs to be presented in an easily navigable format. It takes a considerable amount of time to add all the details during the restaurant mobile app development. Comprehensive details that an app provides customers with are
Restaurant facilities

Takeaway options

Distance

Customer Reviews

Food Menu

Reservation statuses
3. New Customers
The presence of a restaurant in the online database of an app grants it a lot of exposure. Restaurants have higher chances of being picked up as a place of choice by customers who are seeking a new joint to try out. As apps provide all the comprehensive details mentioned above, potential customers are well informed of what they can expect from the restaurant they intend to visit.
4. Improved Marketing
Mobile applications are profusely used by a massive community. As these entities keep buzzing about in people's pockets, they are great tools for marketing. Some of the ways restaurant apps can be used to attract more customers and in turn generate more revenue is by employing
Push Notifications – Admins can send their app users messages regarding new additions to their services, discounts and more by sending in-app push notifications.

In-App Advertising – Advertising on app stores improves the likelihood of the app being downloaded.

In-App Purchases – Offering premium discounts on restaurant services by providing in-app purchase options increases revenue generated by the app.
5. Study Patterns
As applications take on an enormous amount of requests and duly process them, all of the data can be stored. Data acquired from user activities can be analyzed for profitable interpretations. Data analysis can provide information such as to know
What dish is most popular

What region prefers the restaurant the most

What demographics customers come from

At what time the restaurant receives a high amount of orders
6. Secure Payments
The wide usage of applications to avail food delivery services has prompted restaurant app developers to add a feature that allows customers to save their payment details in the app. Quicker transactions can be processed with the same payment details feature. As a lot of confidential information is stored in the database, app developers ensure proper security protocols that prevent transaction mishaps.
7. Social Media Exposure
Restaurant apps have the option of letting their users share restaurants on various channels, one major channel is social media. Social media platforms are used by a massive community, this makes the feature of sharing on platforms like facebook, twitter and Instagram a great asset to reach out to a forever-active user base.
Technological Advancements in Restaurant Apps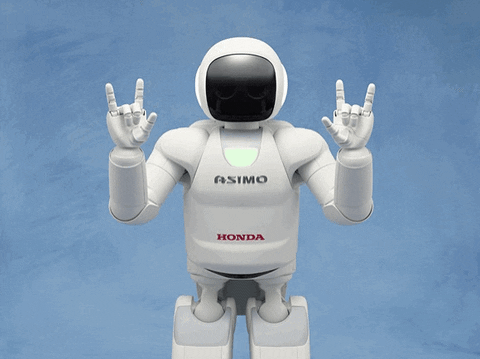 Restaurant apps are constantly being worked on so that they can provide better, seamless food service to their customers. As artificial intelligence has paved the way for automation, restaurant app developers are making availing restaurant services a hassle-free process.
Digital Table Manager
A digital table manager performs various functions pertaining to the management and allotment of customers in a restaurant. It can execute reservations from customers directly, estimate waiting times for a table and can allot tables using specialized algorithms. In addition to these features, the digital table manager can send notifications in response to customer inquiries via the restaurant's app and text.
Restaurant Tablets
A large proportion of restaurants in the world have begun using tablets to provide customers with a full menu and order options. A customer seated at the table can pick up one of these tablets that are integrated with the restaurant's software, choose food items, and place the order. This facility gives restaurant employees more time to focus on back-of-house operations while still being able to provide high-quality services to its customers.
Ghost Restaurants
On realization of the endless possibilities that a mobile restaurant app can offer, entrepreneurs have begun setting up ghost restaurants. These restaurants comprise just a kitchen that can accommodate single or multiple ghost restaurants in the same establishment. Such restaurants are devoid of dine-in facilities. They only do food deliveries. Ghost restaurants are increasingly becoming a popular option in the food industry.
Artificial Intelligence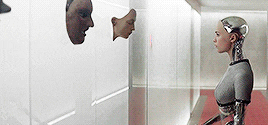 Artificial intelligence has begun to simplify large tasks by automating them. The new-age program is now capable of handling everyday tasks, be it basic or sophisticated, by itself.
Chatbots – Chatbots are able to converse with customers in regards to their inquiries. Specially programmed to respond to keywords and queries, chatbots have proven themselves to be useful substitutes to having a large team in customer support answering short daily customer inquiries.
Voice Support – Artificial intelligence has become capable of understanding voice inputs. As it circumvents having to talk to a restaurant employee, it is a high-value feature that restaurant apps integrate within themselves. Customers can voice out the food items that they want to
order, it gets picked up by the app, with a confirmation request which finally leads to the order being successfully placed.
Restaurant Apps and the Economy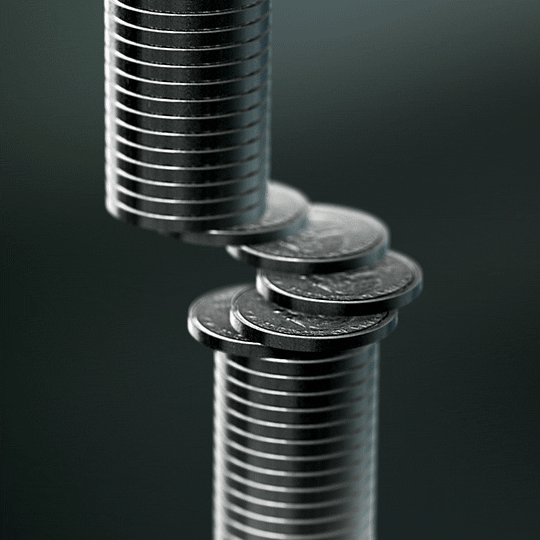 It is clear that restaurant apps have become inseparable digital programs of the food industry. They have bestowed restaurants of all kinds, small and big with equal opportunities to reach a large scale audience. There is a correlation between restaurant apps and the steep rise in the number of food establishments in various localities. The advent of new restaurant concepts like ghost restaurants has become common ways through which food entrepreneurs can cater to their customers.
As restaurant mobile apps cater to the on-demand requests of an enormous customer base, they have directly boosted the economy of the food industry.
Restaurant Mobile App Development
Applications for restaurants have evolved over time. It has ascertained certain essential features mandatory in order to cater to all the requirements of a customer. To fare well in the market and to be on par with the market's current standards, the following features are vital for a restaurant app.
Sign in/ Sign up –

Users can sign in or sign up to an account. An account holds information such as previous orders, contact details, addresses, and payment details.
Referral Coupons

– New users can enter coupon codes from a referrer to avail discounts or extra credits in the food app. This will benefit both the referrer and the referral.
Restaurants and its details

– Various restaurants are displayed to users based on their location. Users can choose from a wide range of restaurants and also know their details such as cuisine, food menu, and the food items' prices.
Checkout Cart

– It is the final destination for selected food items. The items can be customized, duplicated, or removed from the checkout cart. The total bill and the delivery fee is displayed in this section.
Discount Codes

– Customers can use discount codes to avail offers and discounts on their orders. 
Multiple Payment Options

– Customers are provided with multiple payment options to suit their convenience. The options include cash, debit/credit card, and mobile wallet payments.
Order Tracking

– A core feature of restaurant apps is the tracking feature. Customers can view their order statuses along with the location of the delivery agent using GPS in real-time. This keeps users notified about the whereabouts of their order.
Ratings and Reviews

– A vital feature of application services is accepting feedback that is open to public view. Customers most often bank on reviews to help them decide if a restaurant is worthy of ordering from or not. Ratings and reviews also help restaurants realize what they're lacking in so that they can work better to provide high-quality customer service.
Alternative Ways of Developing a Restaurant Mobile App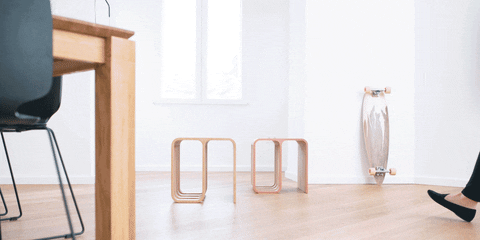 Developing an application requires a lot of resources. To create one from scratch can be an excruciating cumbersome task. Fortunately, there are alternate ways of developing a restaurant app that can circumvent having to invest a lot of time and money but still be able to provide all the industry-leading features along with an uninterrupted revenue stream.
The scripts of industry-leading apps can be cloned and personalized according to a business's preference. Such apps are called clone apps. Top ranking apps that can be cloned include
Uber

Eats

Zomato
Swiggy

Grubhub
The Cost of Restaurant Mobile App Development
The cost of developing a restaurant app relies on the number of features and functionalities the app will have and the region in which it is being built. Building an app could incur charges anywhere between $10,000 to $50,000.
In Asian countries, a developer charges $15 – $25 per hour.
In the United States, a developer charges anywhere between $50 to $200 per hour depending on the developer's expertise.
In Europe, a developer can quote a price that ranges between $30 to $150 an hour.
In addition to development costs, allocating a budget for marketing the application will go a long way in aiding it to gain visibility on app stores.
Conclusion
As consumers have largely shifted to using mobile applications for availing services, restaurant mobile apps have become almost mandatory to have in the food industry. The rapidly growing market is luring entrepreneurs to take up the opportunity of creating their own food applications. Restaurant app developers have sprung up aplenty and are offering competitive prices for various types of mobile app development, especially restaurant applications. It is a great time to invest in this niche.