In this Technology-Driven world, Mobile Apps have become omnipresent. Almost all websites have their mobile app versions. The main agenda behind this is holding on to the customers for a longer time period. Mobile apps are easily accessible anywhere and anytime. This encourages users to check out the apps more often. However, due to the sharp increase in the number of Mobile Apps being developed every year, it has become arduous to find users. To solve this issue, it is crucial to find ways of making an app reach the clients.
Mobile App Marketing is nothing but a chain of strategies employed to promote a Mobile App. It serves as a bridge between the Developers and Users. Besides, there exist professionals collectively forming a Mobile App Marketing Agency, exclusively specialized in this field, providing solutions to clients all over the globe to achieve maximum popularity. The Mobile App Marketing Services that they offer would certainly help accelerate one's business far beyond expectations.
However, Mobile App Marketing should not be confused with Mobile Marketing as they both are two different concepts.

MOBILE APP MARKETING VS MOBILE MARKETING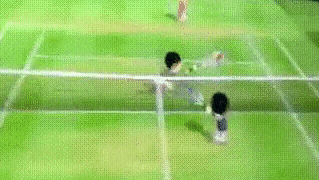 Mobile App Marketing deals with the promotion of Mobile Apps. On the other hand, Mobile Marketing is something that functions towards the goal of targeting Mobile Users in order to promote your Android or iOS App. This is based on the fundamental observation that almost everyone relies on a mobile device for several purposes including entertainment, research, net banking, eCommerce, and the list goes on
Why You Need a Mobile App Marketing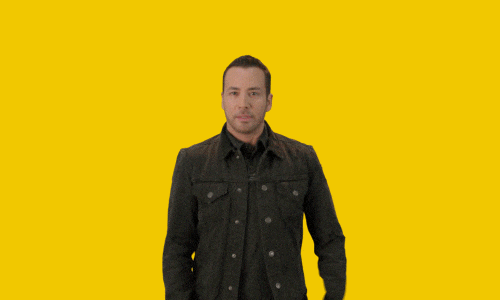 There are several apps in the App Market which are of the same categories and with similar features. So how to make a specific app to get through all the internet traffic and land straight in the user's Smartphone device? Ingenious Mobile App Marketing!
Consider a company that is loyal enough to its customers in providing resourceful features. How do you familiarize people with it? For a Mobile App to be successful, people, in the first place, should know what they are into and how they operate. But how is this done? Again, Ingenious Mobile App Marketing! 
From this, one could clearly understand as to what is needed to be done – convincing yet non-compulsive Marketing! To do this, A Mobile App Marketing Company comes into the picture to save your day. 
There is no such thing as the best Mobile Application Marketing Strategy. An Android App Marketing Strategy that works for a particular app might need alterations when it comes to iOS. Similarly, even among the same type of OS or Devices, there are different possibilities. So, it is recommended to do proper prior research and perform trial and error analysis coupled with Risk Mitigation. Hence, one should choose the right digital marketing strategy for the mobile app judiciously.

An Ideal App Has the Following!
⚫ It should be easy to discover your app in the App Market.
⚫ The process of downloading and installation should be made simple. If it is unavoidably complex, how-to
guides or tutorials should be provided.
⚫ Onboard flow helps the users to know what an app has got in it for them. It describes the key features,
updates, etc. It is basically a complete walkthrough of an app.

Above anything, after all these efforts, it would be very disappointing if the users forget about the app just a while after installation. So to ensure continued engagement of users, frequent yet non-spamming notifications could be sent.
In order to launch a perfect app, meticulous planning and incorporation of skillful marketing strategies are indispensable.
PRE-LAUNCH STAGE: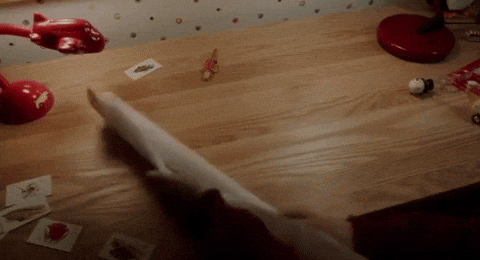 The process of Mobile App Marketing is long and time-taking. So in order to give a perfect launch, it is essential to begin the process of Marketing much ahead of the launch. This gives enough time to create the best first impression among the users. The process should be executed in a well-structured manner to ensure the utmost flawlessness.
Plan of Action:
A well structured pre-launch process is effective in yielding great results. This process comprises the following chronological steps.
Research and Analysis:
This part is very important, more than anything. In spite of the growing Monopolistic Markets, there still exist tough competitions in various industries. So, it is of prime importance to know where you stand and where your opponents stand, in what way you are different from your competitors and the common errors that your fellow industry-mates do (so that you could avoid doing the same). The other branch of this research is about the users. They can be classified based on their likes & dislikes, geographic & economic conditions, and many other factors. According to their categories, their preference for products will also differ. That is why it is equally important to know about the people that you are about to serve in order to ensure good reception among the end-users.
After having analyzed the target customers and competitors, it is always advisable to initiate the process of Mobile App Development. Learn to be an early bird!
Scheduling The Launch:
The launch date is a must-know factor that enables both the developers and the users to plan ahead of time. The users need to be notified about the specific date and time (if any). Setting up reminders prior to the launch date also helps as it would sometimes be difficult to keep track of the launch.
A Fancy Website
The creation of an eye-catching website with ample information is yet another requisite to promote your mobile app. Starting a blog and initiating forums are other means by which one can accomplish efficient Mobile Application Marketing.
Stylize a pretty Press Kit
Press Kits come in handy to acquaint people about your app. A Press Kit has all that someone needs to know about a Mobile App. The must-haves include a guide, list of features, photos and videos, logos and banners. A perfect and informative Press Kit helps journalists to know more about your mobile app and in a way, encourages them to write a review.
If you don't have any prior knowledge about how to do a Press Kit, you can always hire professionals who offer Mobile App Promotion Services.
Feel free to get help from Influencers!
It is proven that most people prefer certain products or services out of influence. Make good use of it and seek help from Influencers to support you. Getting a popular celebrity to talk about your app adds a huge plus point. Brand Endorsements have always been the trend.
Beta Testing
This stage helps to detect any snags in the mobile app and helps ensure flawlessness. There are many people out there who do Beta Testing out of passion. They can be called out by contacting them through blogs or Social Media or by meeting them in person. A helping hand from professionals is always a trump card.
MARKETING POST-LAUNCH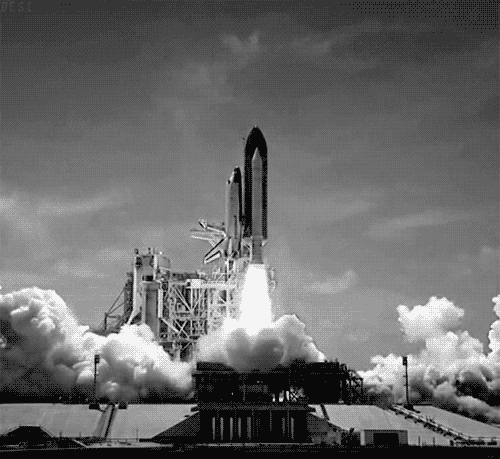 Once the app has been launched in the App Market, promotions should be taken to the next level. The below-listed strategies used to promote your app are foolproof beyond doubt.
App Store Optimization
The listing in the App Store is very important as it creates a huge impact on the users. People usually prefer apps that are listed in the top results. So, insightful mobile app promotion strategies need to be incorporated so as to ensure efficient Optimization.
Make some noise!
To promote your mobile app, it is prudent to start the buzz on social media. In this Digital Age, any information circulated with the help of Social Media has the least chances of getting unnoticed. Starting pages dedicated to promoting your app can help a lot. Also, one could open a group for regular customers and collect reviews. Regular meet-ups for social media followers can also be arranged. This will take marketing to a whole new level.
Landing Page
This is nothing but a page that is created in your website to which the users will be redirected to. This encourages people to get to know more about the app and download it. A good landing page has all the key information related to the app. This can include images ( such as screenshots) & videos, descriptions, special features, call-to-actions, and testimonials.
The landing page can also be used to attain pre-registrations. In this case, users should have access to the page much before the launch. Those who are convinced about the app would directly pre-book. This needs to be facilitated by providing appropriate links and the process needs to be simple enough.
Content Marketing Strategy
Another very powerful App Marketing Strategy is Content Marketing. This helps to spread awareness and educate people about the app or service or product and in turn aids to promote your mobile app. The development of a good Digital Marketing Strategy for Mobile App also adds some extra succor.
Ad Aids!
Paid Advertisements to promote your app can be posted on websites. In this way, the company gains popularity while the hosting website sees revenue.
    There are 'n' number of options but the most popular ones are briefed below.
Google Ads – This helps to kick off an ideal Google Campaign in order to promote your mobile app. As Google is one of the most used Search Engines, by getting your app listed on Google Play homepage or any other Google webpage, you can be sure of getting it in front of people's eyes. In addition, Google provides excellent features to fix a budget and target your app at specific sets of an audience as well.
App Store Search Ads – Statistical studies show that around 60% of the apps downloaded account to the App Markets inclusive of both Apple as well as Google.
Google Universal App Campaigns – a great tool functioning with Cutting-Edge Machine Learning Technologies as a base.
Facebook Ads – a perfect choice due to the remarkable targeting features.
Promoted Tweets – As far as Twitter users are concerned, tweets about an app or a service or a product is claimed to be very successful.
A CPI Ad Platform – This is nothing but Cost Per Install. This emphasizes that focus should be on having the clients download the app rather than just having them view or click the ad.
Cross – Promotion Networks – Multiple companies collaboratively promote a product or a service.
Marketing through Mail
E-Mail Marketing is also another option. Those who don't have a social media account would probably have an e-mail ID.
➼ Sending subscriptions, vouchers or newsletters to the users would boost the business.
➼ You can also mail download links to the users with a brief description of the app.
➼ Gift coupons can be sent which encourages the users to use your app.
➼ Apart from this, notifying users about any contests can also be done.
HOW TO TOP THE CHART?
To be listed top in search results or in the App Market is crucial for the long-life of a mobile app. This can be achieved by taking a few measures.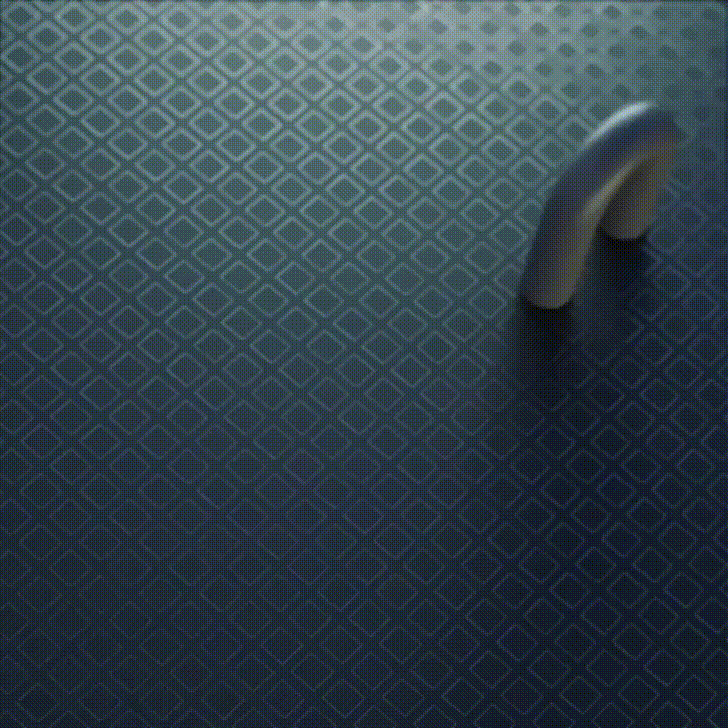 Regular communication with the users – This keeps the users from forgetting about your app. But how probable is it that your users see your messages? To ensure this, create a good first impression. Begin with a warm 'Thank You'. Gratify them by appreciating their association with your app.
For this purpose, there are 3 prime app channels available viz., push notification, In-app messages and message center.
➼ Push Notifications can be received even when the users do not have the app open on their device. Just by
tapping on it, the user can perform any action (Call-to-action) such as updation, sharing or maybe just opening the app.
➼ In-app messages are those that the users receive when they are inside the app.
➼ Message Centers are areas in the app, which enable users to pass by the notifications that are not so
important at that moment in time but could be of use sometime later.
To get a hold of the clients, the above channels can be utilized.
Retention: With so many apps being developed, how probable is it that your client will not choose any other app over yours? Therefore, it is highly essential to employ brilliant retention strategies.
➼ Sending out gift coupons or vouchers will boost the users to use the app longer than expected as the spirit of winning has an incredible effect on them. It also encourages clients to make in-app purchases.
➼ Creating specialized content that is exclusively found on your web page triggers curiosity amongst the users to try the app.
➼ To maintain a good rapport between the developers and the users, it is very important for both of them to be on the same page. Users should be notified about any updates or the addition of new features. This motivates the users to use the updated version. You can also ask them how the app is after updation.
➼ Personalization is one other way to impress users. Soon after having the users install the app, it is recommended to maintain a database of what they search for. This makes it easier to personalize the app according to the users.
➼ Maintain a community! Let the users know whenever their friends or family members install the app.
➼ Cross-linking platforms would increase the scope of marketing. This provides a source for engaging clients.
IS IT A SUCCESS OR A FAILURE?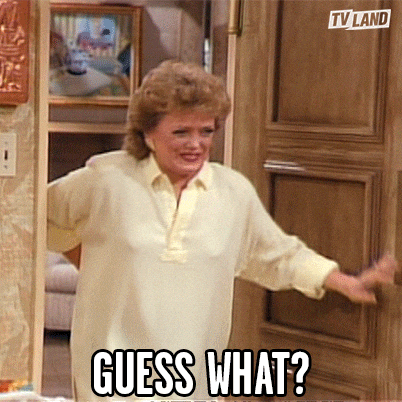 In order to ascertain if an app is a success or a failure, people use diagnostic tools like Firebase Analytics. This helps to obtain a real-time report of what a user does in the app. With this, it will be a lot easier to work on the shortcomings and improvise the user-experience. There are several parameters as well to determine the success-failure ratio of an app.
➼ Rate of Retention refers to the number of visits that a regular user makes to your app.
➼ he number of Active users directly impacts the success factor as it is not only important to have a certain number of downloads but also to have the users keep coming back for more.
➼ App sessions play a vital role. How long do users stay on the app? Is it just a peek-a-boo game or do they use the app for a considerable amount of time? Even if it is just a peek, how many times in a day or in a row?
➼ The source of download varies from users to users. Some could have downloaded it from advertisements and some out of influence. In whatever case, how did they reach you?
➼ Screen flow is the path that the users take inside the app. This helps us to gauge the services and features that the users utilize more.
➼ Lifetime value helps you assess the total revenue expected to be generated during the entire usage period of a user.